Baking Fun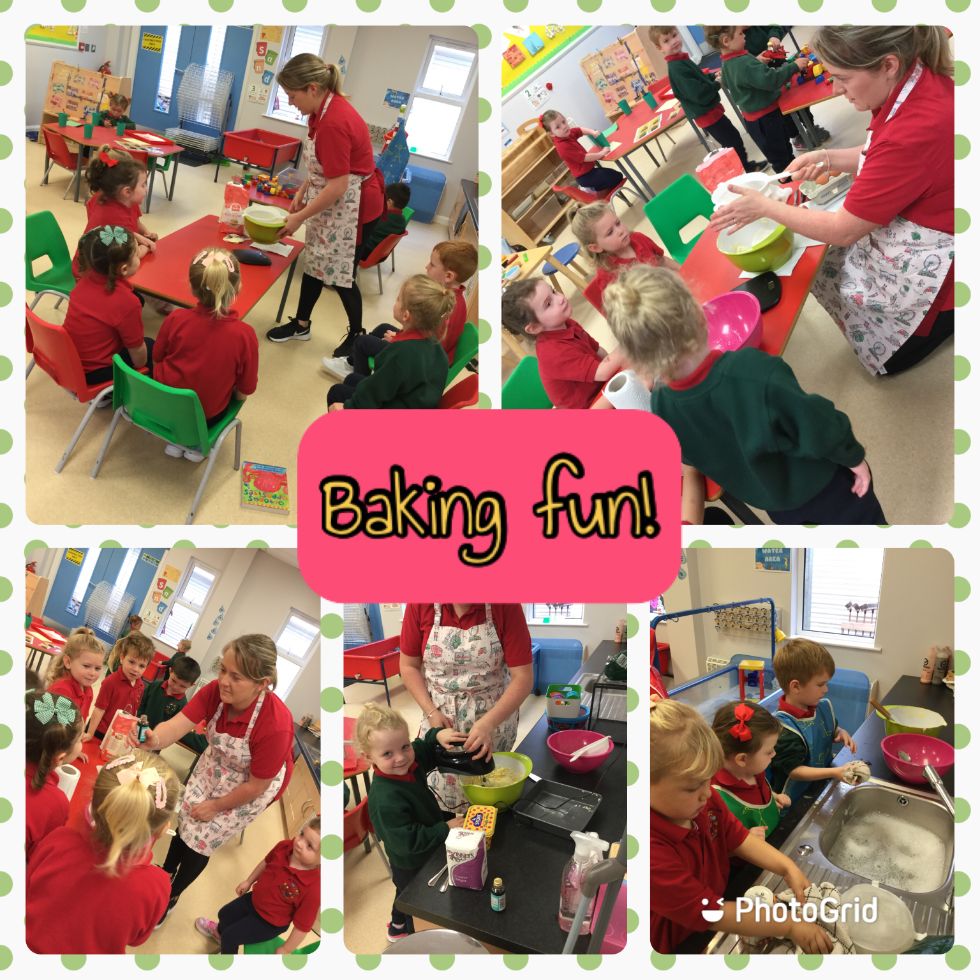 Watch out Home Bakery, the children in All Saints' Nursery Unit are going to be taking your job. The children had great fun helping Mrs. Gribben to bake a cake for the 'Breakfast and Bakes' morning at Raymacs yard. Luckily we had a little cake mixture left over and we made a mini cake for us to taste. It got a big thumbs up!
We learn lots of things when we bake.
First and foremost hand hygiene in the kitchen.
Maths: Weighing and measuring ingredients, measuring cake tins and counting out bun cases.
English: Following instructions either verbally or via pictures. Naming the ingredients and equipment used.
Science: Baking is essentially a science experiment! How do ingredients change when they are mixed together? How do different things react with one another: water and flour; egg and sugar etc. Why does cream go fluffy when it's whisked? How does heat change the cake mixture into a cake? Children naturally ask questions when faced with exciting things happening in the bowl in front of them, and together you can set out on an adventure to find the answers!
Art and design: From designing a cake to decorating it, the opportunities for kids to get creative are endless. You could try different vegetable dyes for marbling effects, cutters to make shapes, or icing sugar sculptures!
Why not give it a go at home and send us a photo of your lovely bakes.